Here are five
qu
ick
qu
iz
qu
estions for you to solve. Write your answers down and bring them to school. We will share the answers on Friday. Good luck!
1.

Which Letterland character likes to juggle?
2.

If I have 15 lollies and I eat 6 how many lollies do I have left?
3.

How many of each animal did Noah take onto the Ark?
4.

Finish this line from a song you know

- Give me a home among the ______________ ?
5.

How do we say number 4 in Italian? (clue - it starts with 'qu')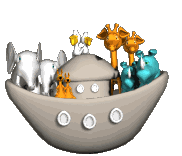 Can you think of a quick quiz question? You can share it in the comments section.